Bureau of Cloud Management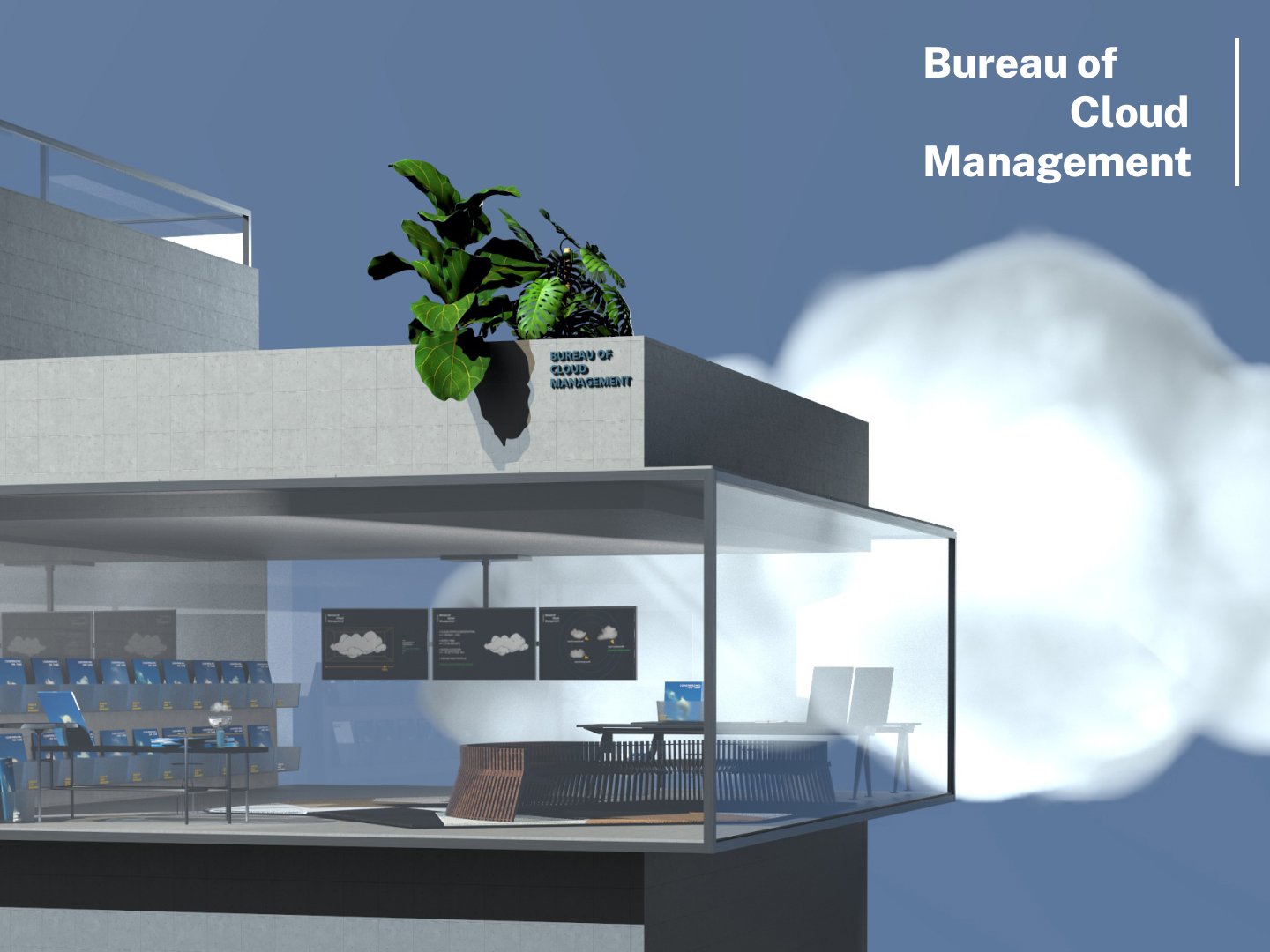 ---
Materials/Tools
UMAP, Word2Vec, CLIP Guided Diffusion, Unreal Engine 5, Cinema4D
Bureau of Cloud Management is a simulated environment where I & Tong Wu recreate our shared memory of clouds with cloud technology.
Story
In an era when a cloud is defined as a fast-paced, shapeless, global-scaled computing system, we miss the afternoons of laying on the lawn and simply observing the fluffy, cotton-like clouds slowly floating by, constantly changing shapes.
Perhaps every human being born to this planet had a moment of looking up to the clouds. As individuals, clouds have drawn the initial picture of our dreams. Building upon countless gazes and primitive human imagination across time and space, clouds constitute the broadest interconnection of the world.
Therefore, we want to recreate clouds with the cloud.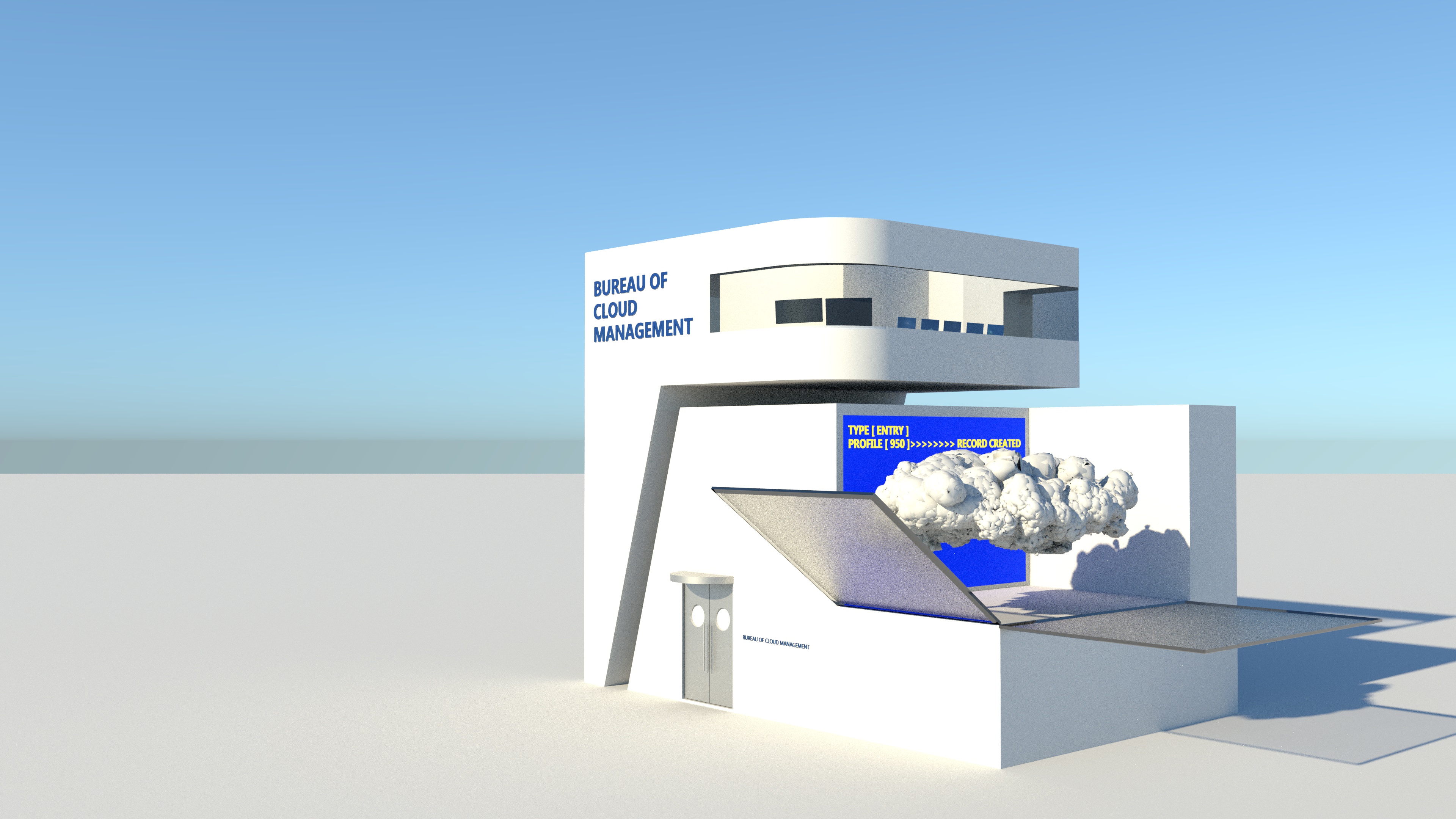 The "Cloud Technology"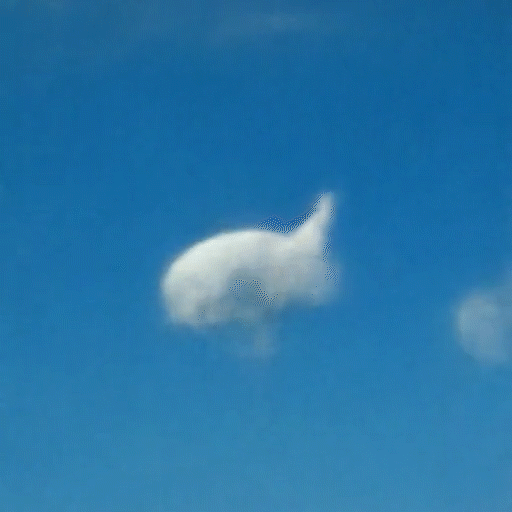 Adapted from the short novel "The Submarine at Night" by novelist Chuncheng Chen, we created a simulated environment that depicts the daily working scenes of the Bureau of Cloud Management (BCM), a imaginary government agency which is responsible for monitoring and taking record of each cloud passing by to ensure its lawful entry.
The trajectory of a piece of moving cloud we observed near our apartment in Brooklyn was used as the path of finding "cloud prompts" in the UMAP embeddings of Word2Vec. 2D clouds were then generated using CLIP Guided Diffusion according to the prompts, and converted into 3D cloud assets for the imaginary Bureau of Cloud Management created using Unreal 5 and Cinema4D.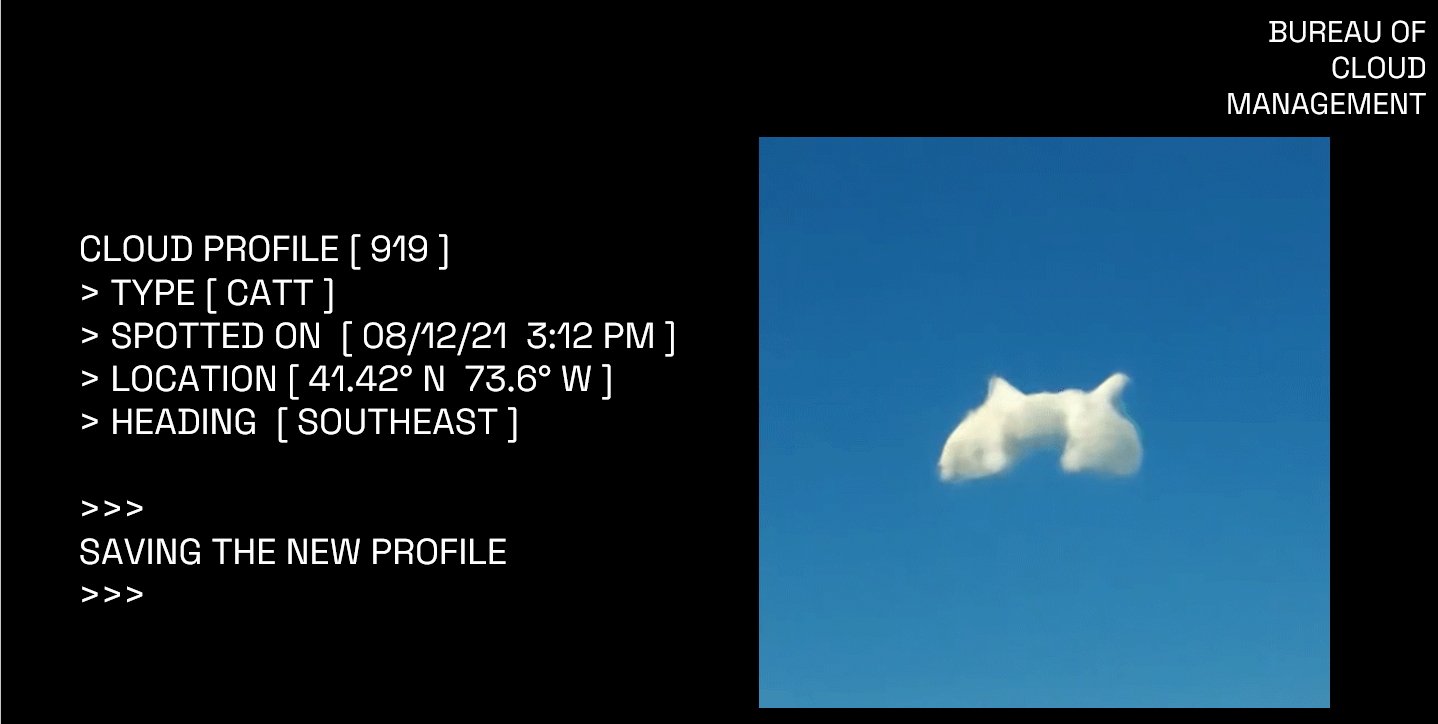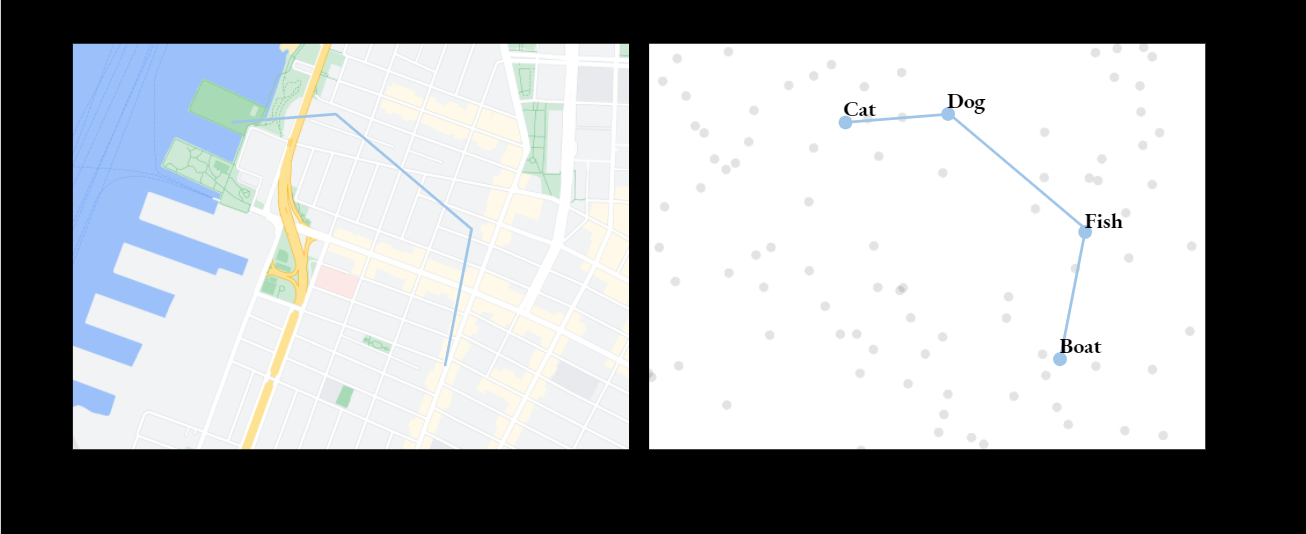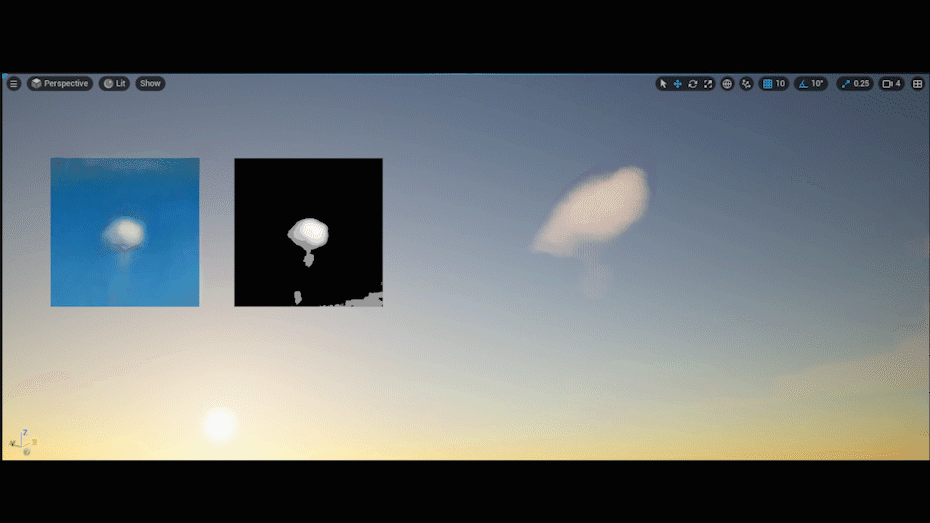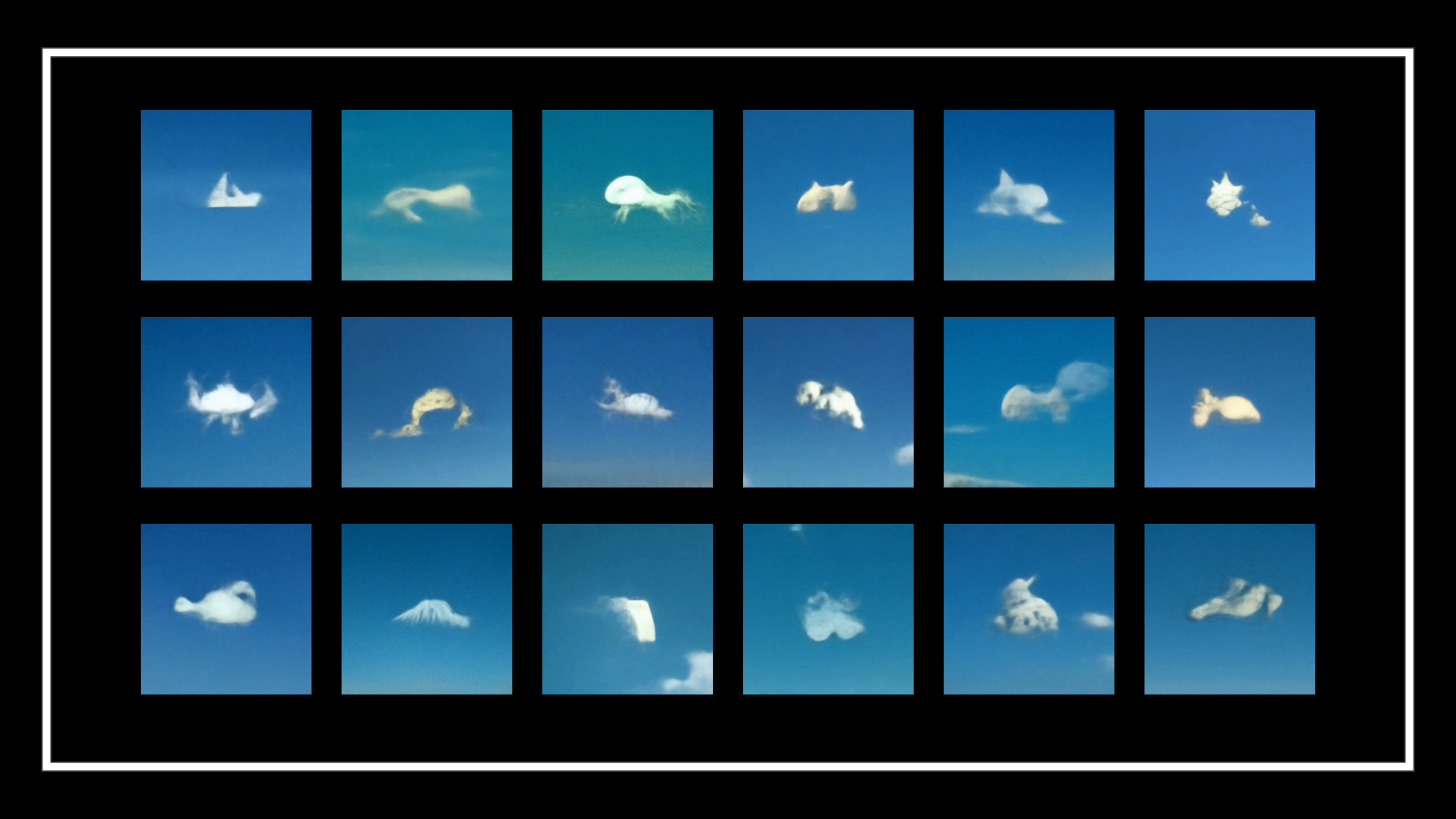 Inside The Bureau