Invitation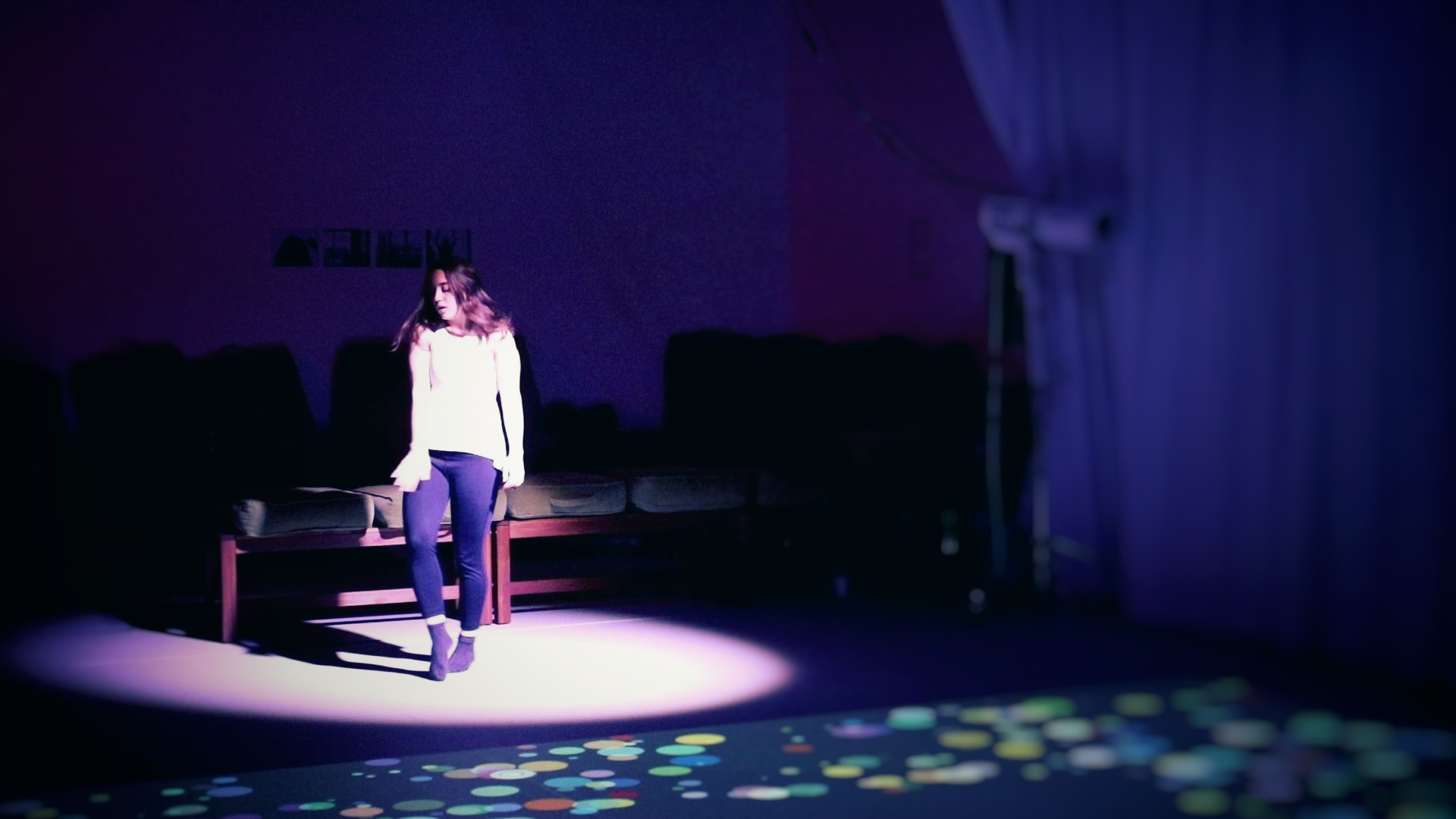 ---
Showcase
May 2019 @Movement Lab, Barnard College
April 2019 @CBA, New York University
Tools
Projector, DMX Lights, Kinect, p5.js
Role
Developer, Choreographer
Brief
Invitation is a dance piece that explores new possibilities of storytelling in an immersive space. It is a collaboration project created by me & Mingna Li (visuals and interaction implementation), Allie Costa & Rachel Wan (dance), and Aaron Moreno (music).
Concept - Reconstruction of Perspective
The concept of this piece was born from a discussion we had about how limited the perspective of traditional performance space is (e.g. performances are always situated on a fixed, elevated stage in front of the audience), and moreover, how little we've done to change/improve it, even with all the mixed media technologies we have today.
We set out to identify the biggest contraints that have been imposed on existing performace spaces, and tried to figure out possible ways to get over them. After examining the existing networked devices already in place, we think that it is possible to take advantage of them and use the overall connected system that they formed as a performcing body, instead of simply using tech to move the perforamance to a screen, a wall, or any other fragmented portion of a space.
In this way, we choreographed an immersive dance piece that utilized the room itself for storytelling — by surrounding the audiences within "a museum that we could dance to and interact with", we hope to shift the traditional one-directional perspective to a holistic, living, and multi-dimential perspective that could provide the audience not only different angles of seeing, but also the freedom to choose which perspective to see.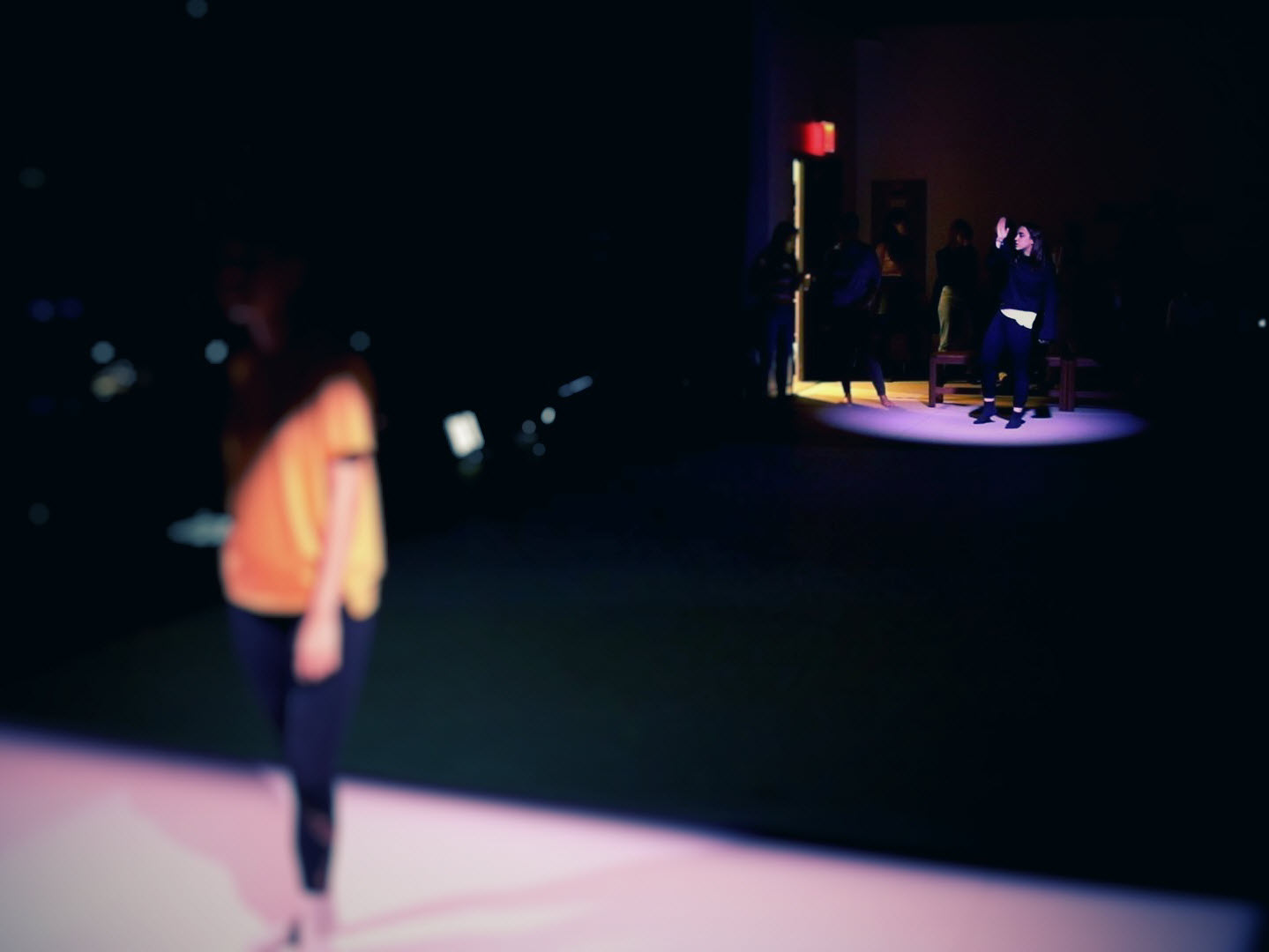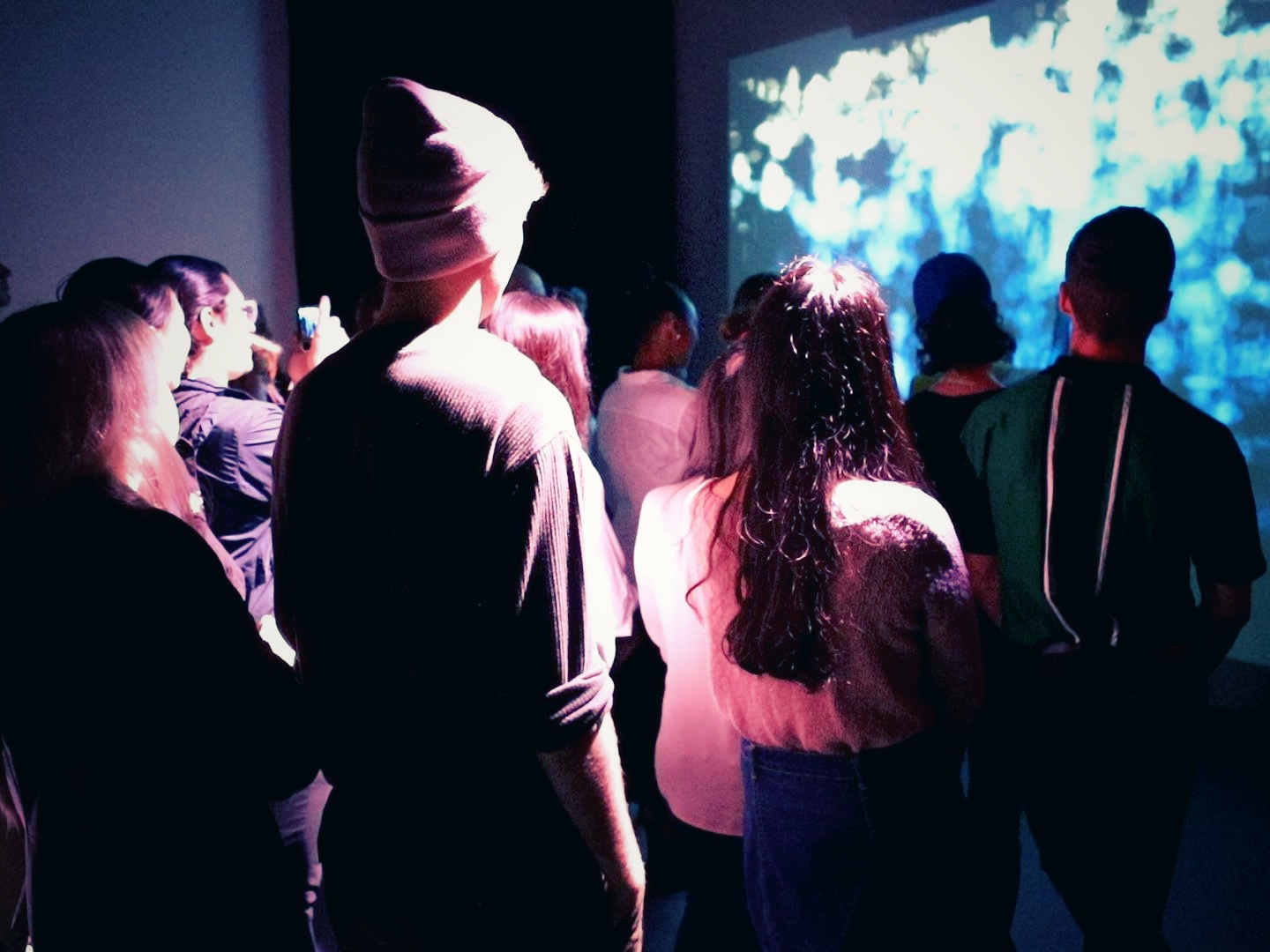 Building
We simulated a performing system that was comprised of projectos, Kinect, DMX lights, walls and the floor. Together they told a story about a talented but lonely painter, a deeply touched audience, the sparkles they had when they encountered each other, and the living paintings they created together.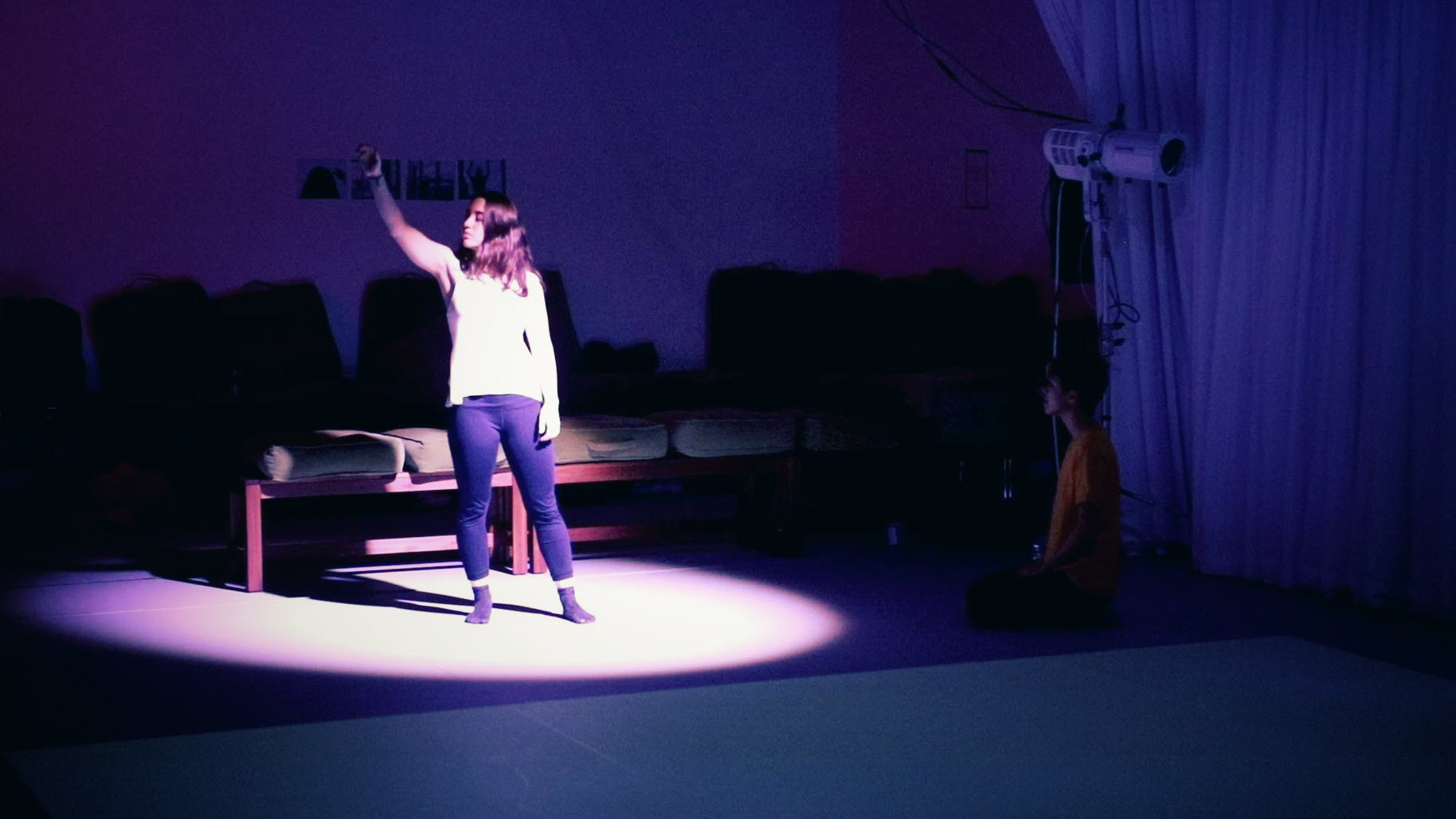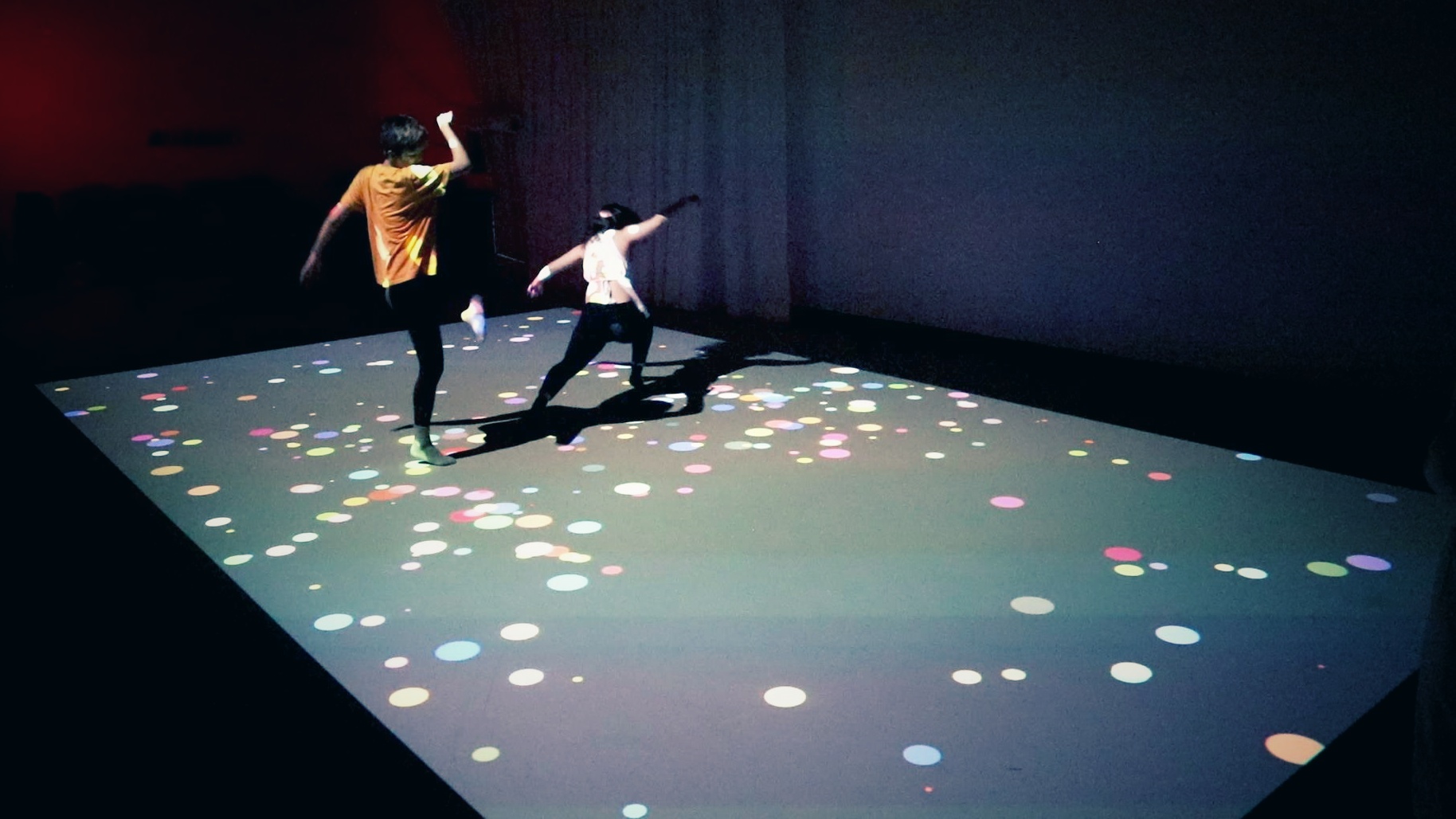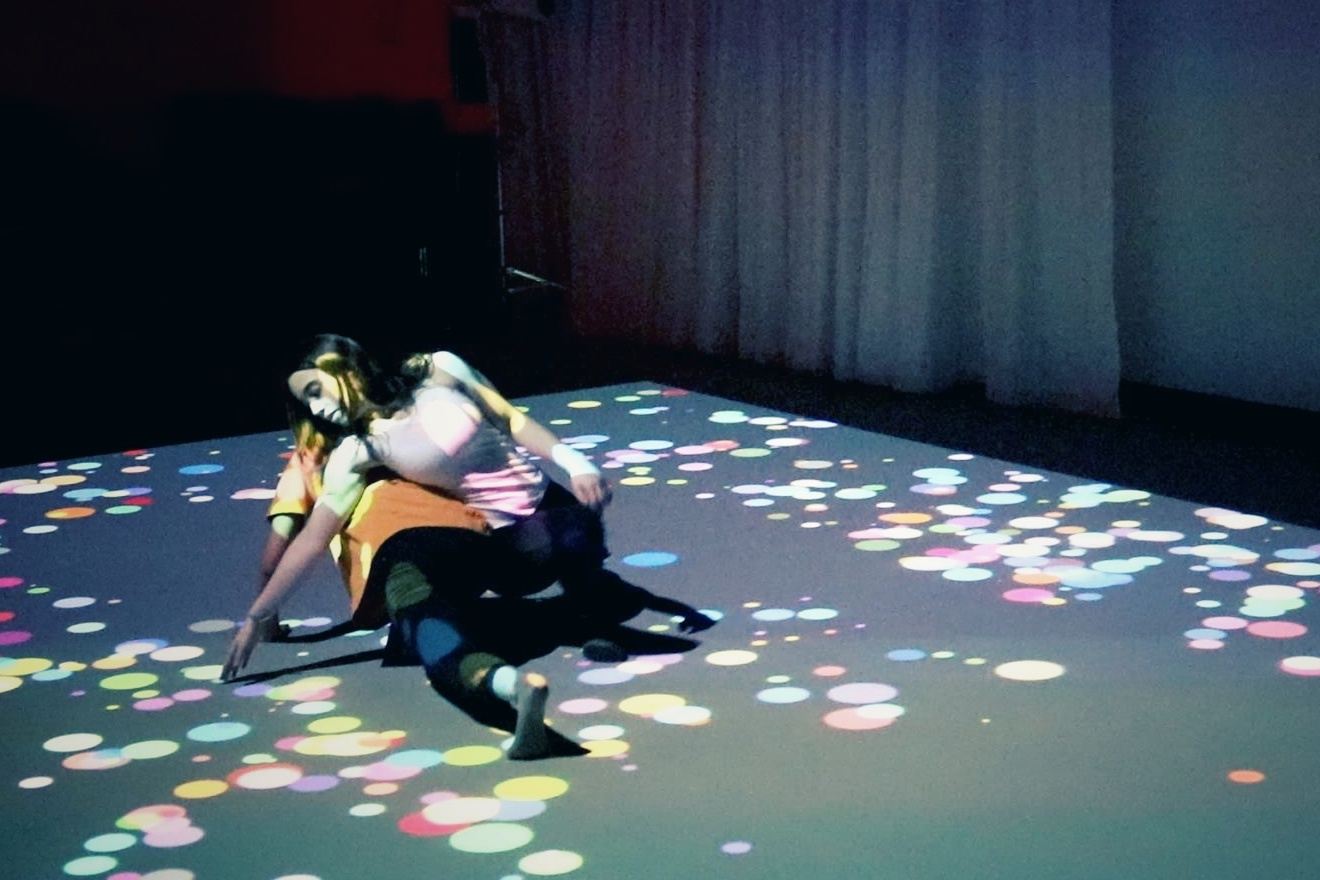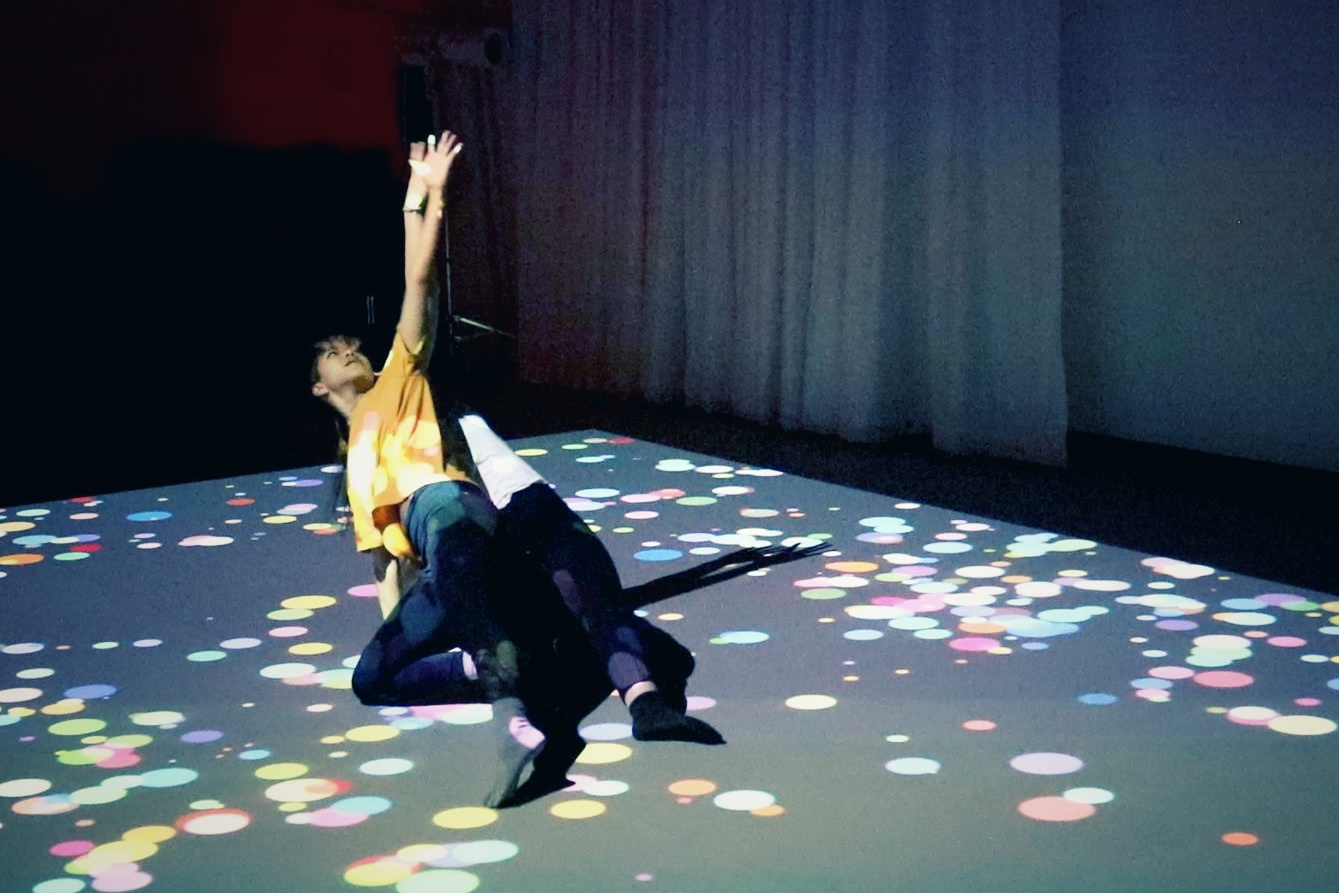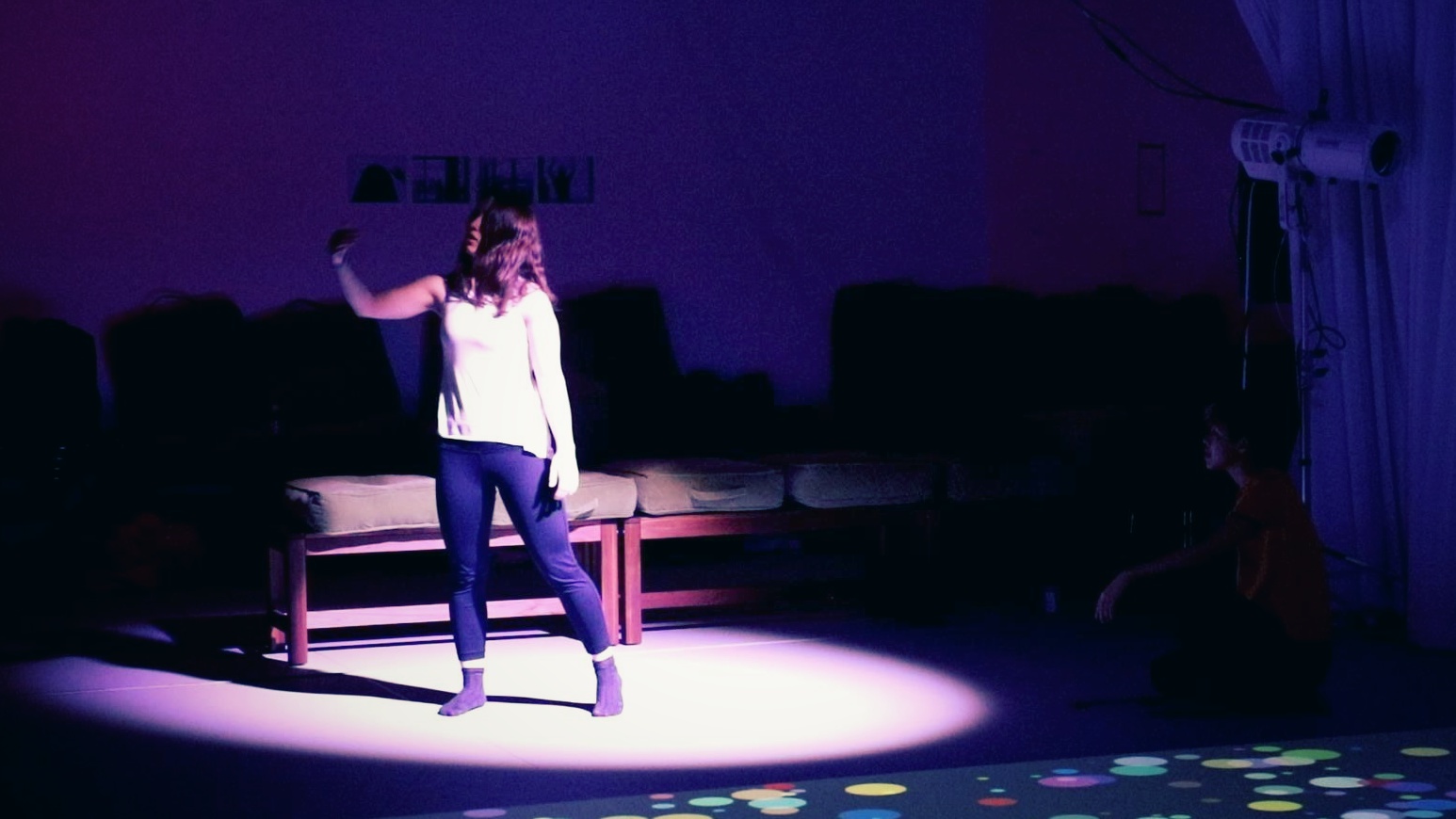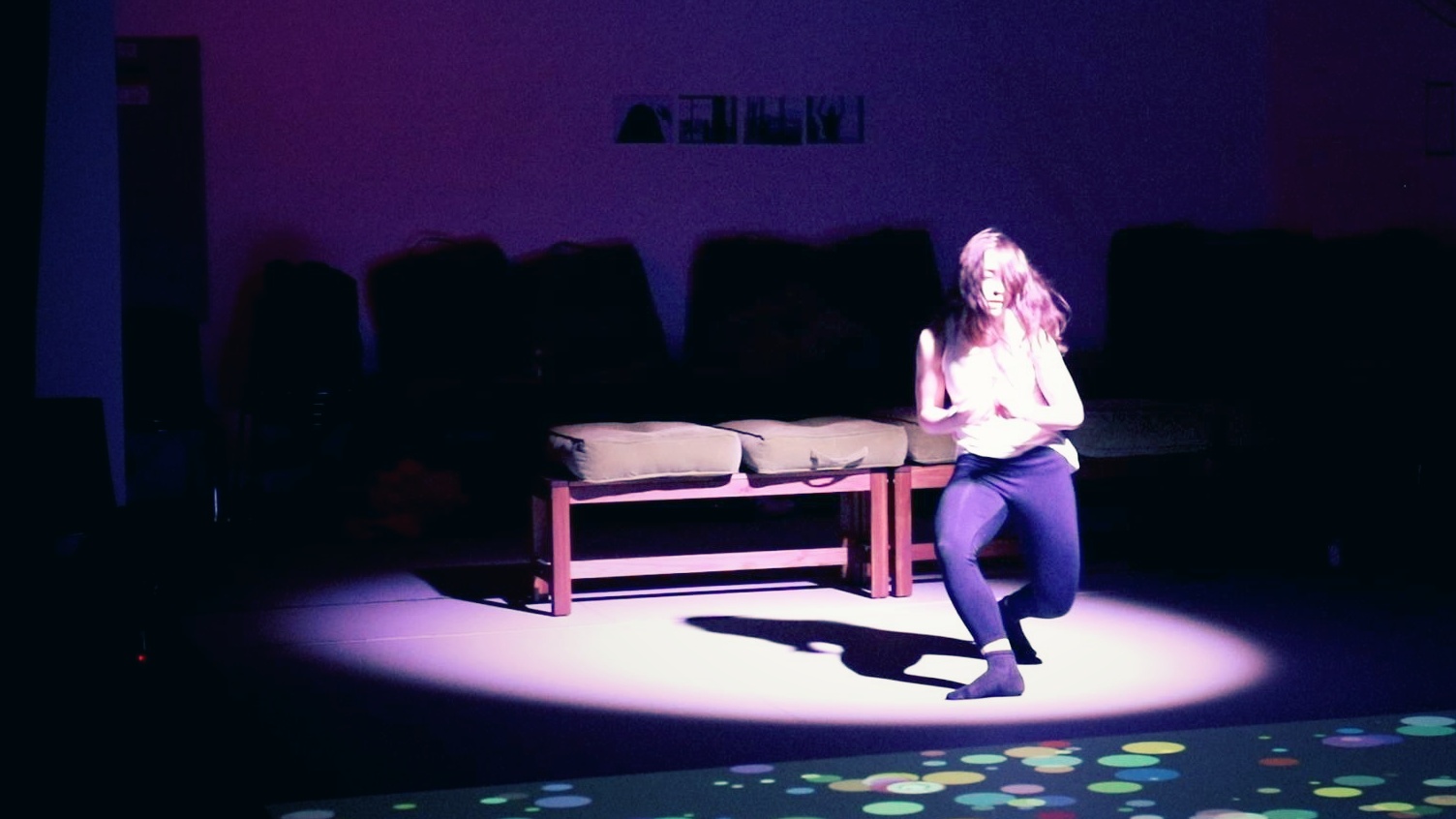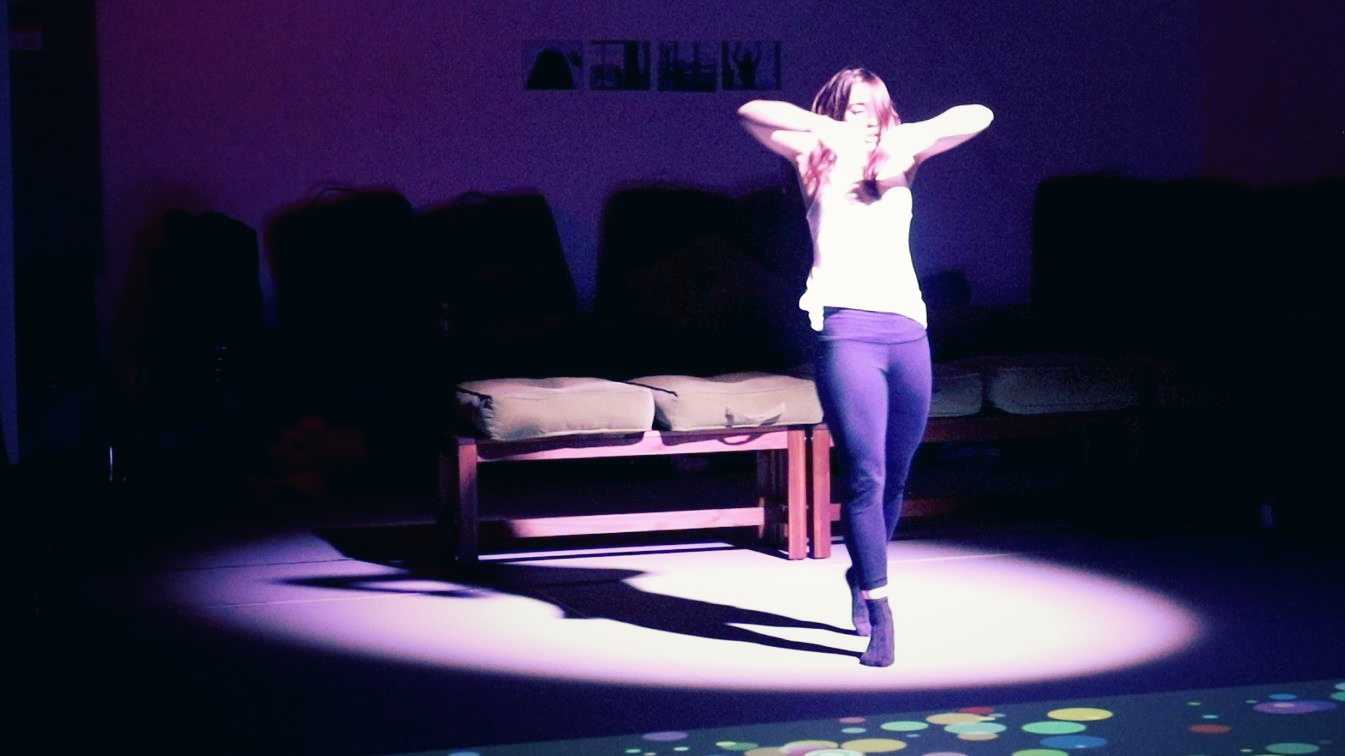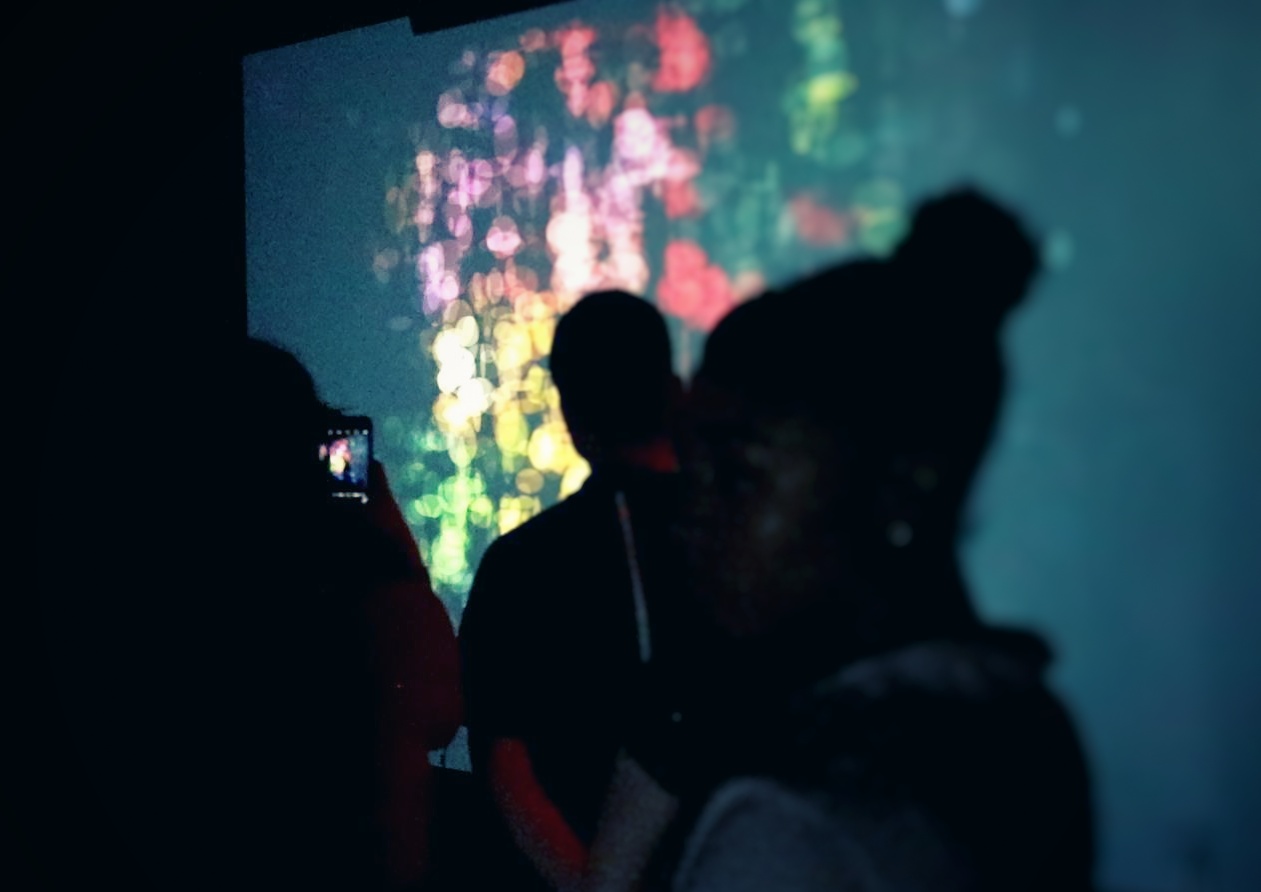 Performance @Movement Lab, Barnard College